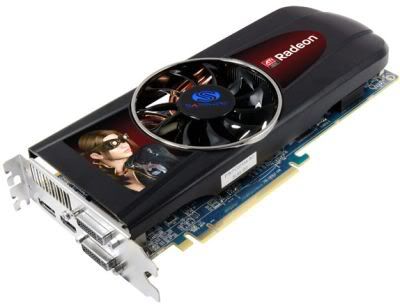 The GeForce GTX 460 was released just a few weeks ago, but that doesn't mean much to the scores of ATI fans out there with a strong sense of brand loyalty. Those guys are more than willing to sacrifice a little bit of performance in order to back their team of choice in the competitive world of computer graphics. For them, the Radeon HD 5830 is the way to go, as it shares the same $200-230 price range.
Built on the RV870 graphics core and 256-bit GDDR5 memory interface, the 5830 isn't too far removed from the Radeon HD 5850 and 5870. However, in order to justify selling it at half the price of the latter, some changes needed to be made. To start, many of the stream processors were disabled, leaving a total of 1120 (the 5870 has 1600). The ROPs were reduced by half to 16, while there are 56 texture units compared to 80. Finally, the clock speeds are lower, at 800MHz core and 1GHz memory by default.
Gigabyte's Radeon HD 5830 1GB boasts all of this inherent bang for your buck, along with several premium features that come standard on most of their other graphics cards and/or motherboards. The most obvious is the inclined dual-fan cooling solution with copper heatpipes, which is supposed to reduce temperatures by 27% compared to the standard cooler used by the reference design. Despite all of that, it's actually one of the cheapest 5830s available on Newegg, at $199.99.