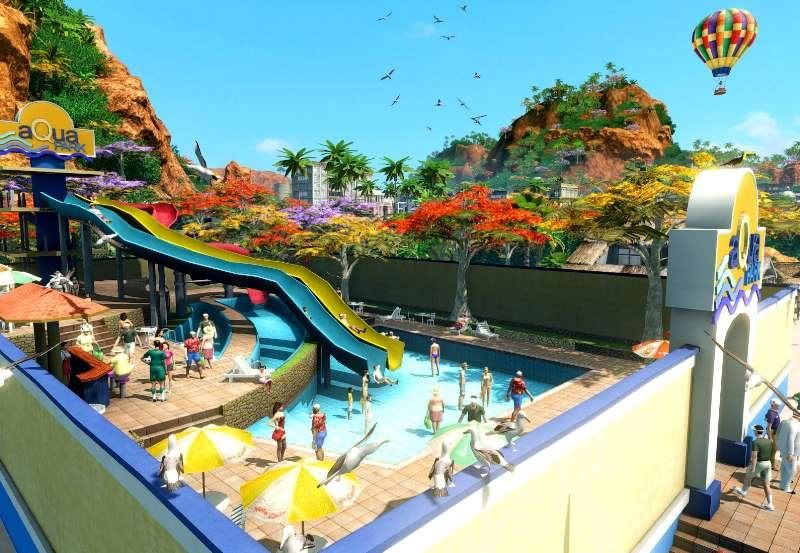 The Sims: Medieval is currently scheduled for release next spring, but while that game is taking players on a ride through time, another city simulator will take gamers to a lush yet embattled isle.
Kalypso Media today announced that Tropico 4, the latest in the strategy simulation series, is currently in development at Haemimont Games and scheduled to hit the PC in early 2011. The announcement promised that details on a "possible" console version are coming soon. The title's predecessor, Tropico 3, was released on the PC in 2009 and was accompanied by an Xbox 360 version in 2010.
As for the new game, Tropico 4 brings players back to the island nation of Tropico, where gamers are cast as El Presidente, the compassionate (or nefarious) ruler of the land. More specifically, Tropico 4 includes a 20-mission campaign set on 10 distinct environments and packs in 20 new buildings including a shopping mall, aqua park, and stock exchange. Additionally, the game incorporates new interactive disasters like tornadoes, volcanoes, and droughts to wreak havoc on the inhabitants of the banana republic.
The PC version of Tropico 4 will also feature social media integration via Internet mega hubs Facebook and Twitter. Players will be able to tweet and update their Facebook statuses in game to tell the world of their virtual feats. Tropico 4 is currently scheduled for release during spring 2011.